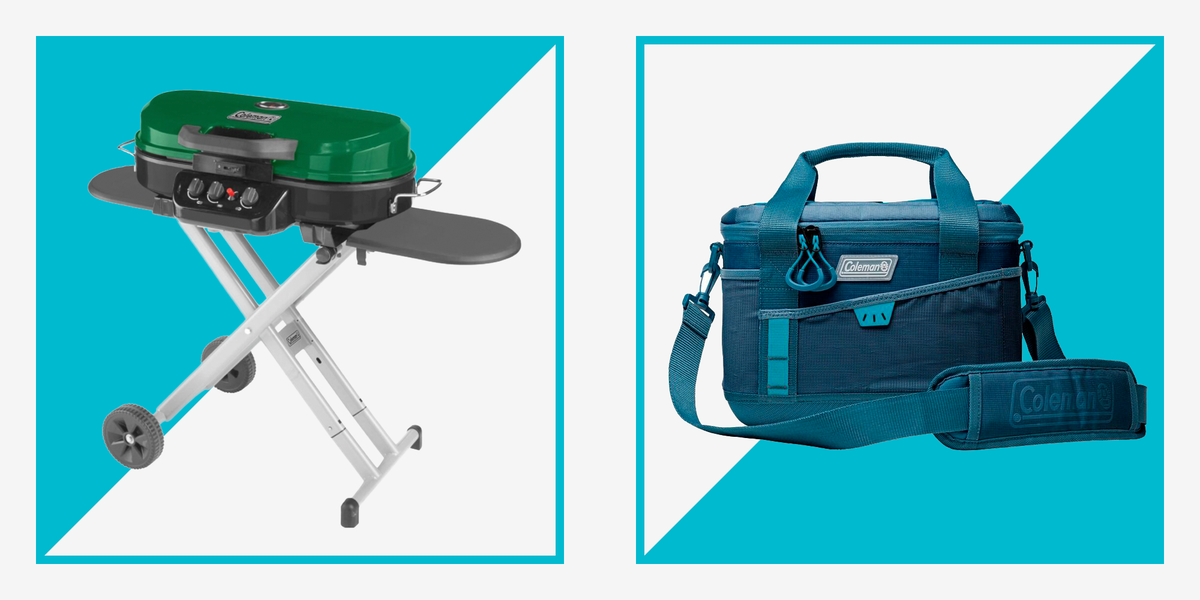 9 Best Camping Deals from the Backcountry July 4th Sale
Now that summer is finally here there is a good chance that you want to have a good time with the great outdoors. And, if you needed that extra incentive to get out, Backcountry cut the price of a bunch of hiking and camping gear. Since its inception in 1996, Backcountry has been the ultimate destination for all of your outdoor needs. And, with this sale, you can save big on brands like Coleman, Marmot, The North Face, and more.
To help you streamline your shopping, so you can spend more time in nature, check out the best camping deals that are worth adding to your cart.
1
Merrell Chameleon 8 Waterproof Leather Hiking Shoes
$ 159.95 $ 111.96 (30% off)
Treat this waterproof leather pair from Merrell as the best of both worlds. It has the support of traditional hiking boots, but the style and simplicity of your favorite sneakers.
2
Marmot Trestles Elite Eco 0 Sleeping Bag
backcountry.com
$ 211.95 $ 151.46 (25% off)
In the words of House Stark, winter is coming. If you want to stay toasty warm on a cold camping trip, this sleeping bag from Marmot uses recycled HL-ElixR Eco insulation to trap body heat.
3
Big Agnes Air Core Ultra Sleeping Pad
backcountry.com
$ 59.95 $ 47.96 (20% off)
If sleeping on cold, hard ground doesn't seem ideal, Big Agnes's air cushion will provide extra cushioning under your sleeping bag.
4
Coleman Sportflex Soft Cooler
backcountry.com
$ 34.99 $ 24.99 (29% off)
If you want to open up a cold one on a relaxed hike, this soft cooler is a no-brainer.
5
Coleman Roadtrip 285 SU Grill
$ 269.99 $ 219.99 (19% off)
Or, if you're in the mood for a barbecue, throw this portable grill in the back of your trunk. Your camping dinner just got better.
6
The North Face Chimera 18L Backpack
backcountry.com
$ 98.95 $ 74.20 (25% off)
This lightweight backpack from North Face has plenty of pockets and compartments. This way you can pack all your essentials and keep them organized to easily find your gear without having to empty the whole bag.
7
ALPS Mountaineering Koda 1: 1 person 3 season tent
backcountry.com
Ready to embark on a solo trip with Mother Nature? You're lucky. This three season tent from ALPS Mountaineering is on sale for under $ 100.
8
Under Armor Valsetz RTS 1.5 Hiking Shoes
$ 124.99 $ 91.34 (27% off)
Hiking is fun and fun until someone hits their toe on a rock or (worse yet) twists their ankle. But, between the TPU toe cap and the UA ClutchFit ankle system, this pair of Under Armor is specially designed to protect your feet.
9
BioLite SolarHome 620
backcountry.com
$ 149.95 $ 119.96 (20% off)
Just because you spend time in nature doesn't mean you have to sacrifice your household accessories. This BioLite kit includes a radio and solar powered lights to keep you connected at home.
This content is created and maintained by a third party, and imported to this page to help users provide their email addresses. You may be able to find more information about this and other similar content on piano.io