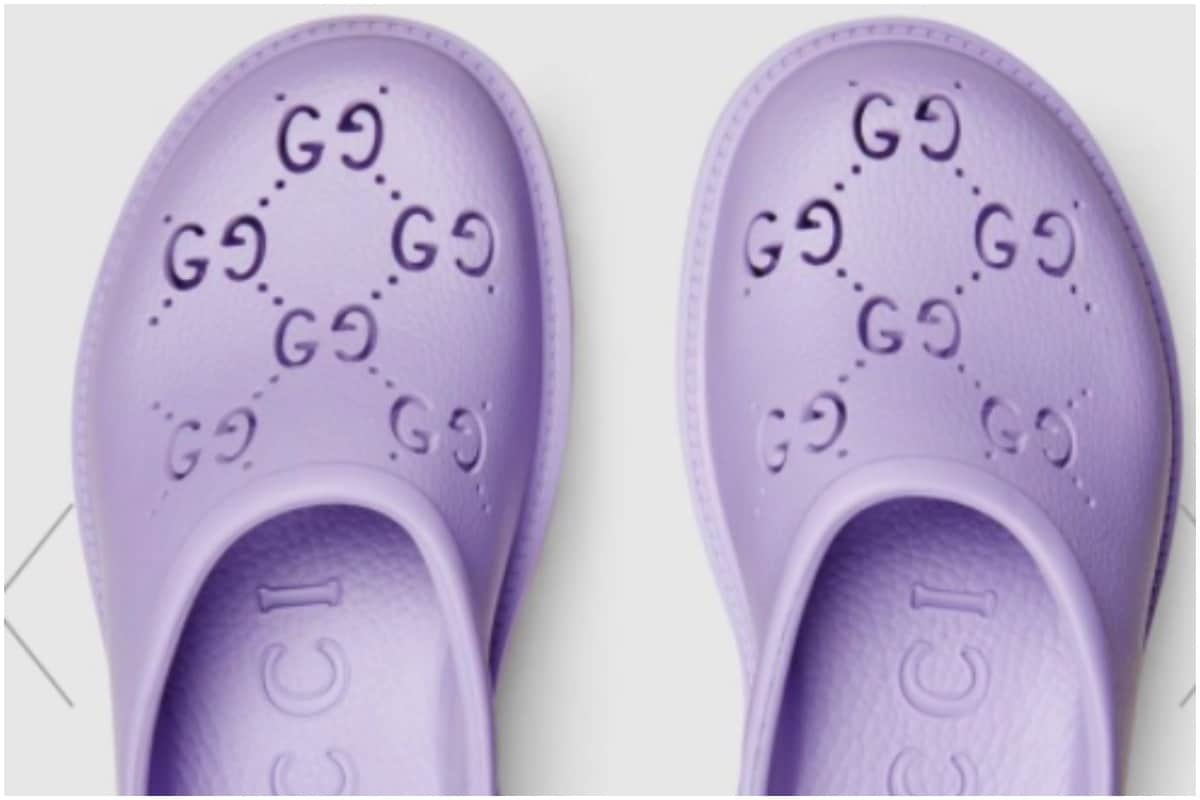 After Rs 2 Lakh Kurta Gucci now sells perforated rubber shoes that look like crocs for Rs 40k
After facing strong backlash for selling a simple embroidered 'kurta' for over Rs 2 lakh, Italian fashion label Gucci is once again facing criticism, this time for trying to sell a pair of shoes in Crocs-type perforated rubber for almost Rs 40,000.
The perforated rubber shoes that look surprisingly identical to the iconic 'Crocs' shoes were priced at $ 420 for men (around Rs 30,660) and at $ 470 for women (around Rs 34,000). The slip-on sandals were launched in three colors each. While the men's range can be purchased in red, green or blue tones, the women's shoes are available in white, black and lilac.
While being eerily similar to a pair of Crocs, Gucci rubber shoes feature its iconic GG logo. But while Crocs are known for their casual and sporty look, Gucci's seem slightly more formal and closer to the Italian fashion house's stylebook.
Gucci, which is known the world over for its branded style and sky-high prices, recently faced criticism for selling a desi-style "kurta" for over Rs 2 lakh. The caftan – a dress commonly worn in Asian countries – reminds people of an Indian kurta, which can be purchased for a small fee compared to the price tagged by Gucci.
Inspired by Indian culture, the "organic linen kaftan with floral embroidery" ranges from $ 2,100 (Rs 1.5 lakh) to $ 3,500 (Rs 2.5 lakh). This has definitely left desi netizens scratching their heads. They can probably afford a similar "Indian culture" at a price much lower than the high amount quoted by Gucci.
This is also not the first time that Gucci has caused a sensation with its line of shoes. Earlier in 2021, the brand was ruthlessly trolled for an advertisement for a collection of sports and mountaineering equipment in collaboration with The North Face for an advertisement featuring models wearing heels while trekking.
Read all the latest news, breaking news and coronavirus news here