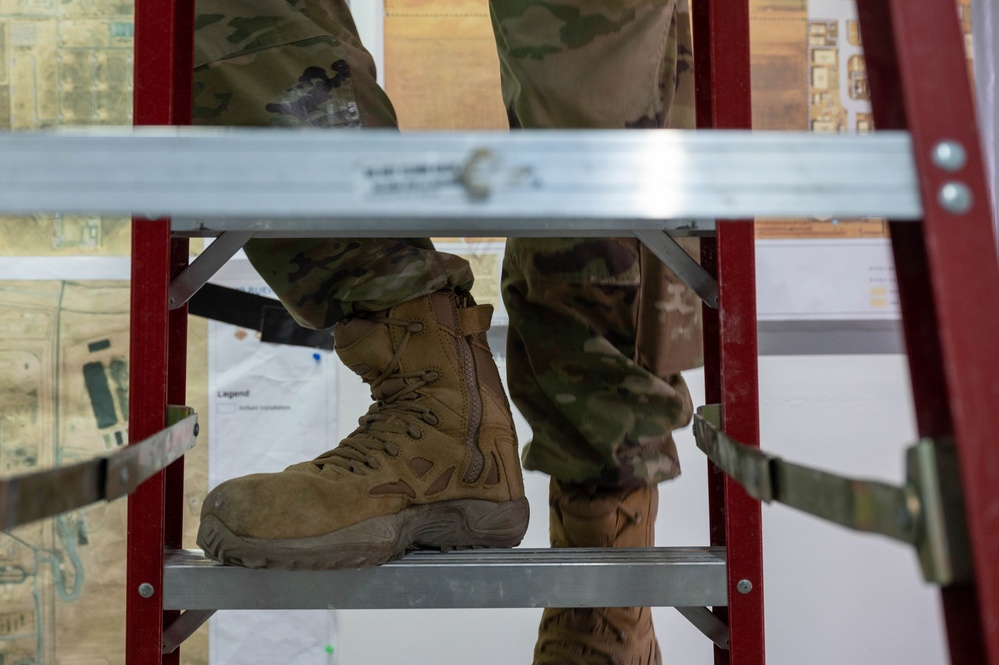 DVIDS – News – From combat boots to rubber boots
ALI AL SALEM AIR BASE, Kuwait – Ali Al Salem Air Base has come a long way since its founding in 2004. Deployed service members who arrived soon after its establishment were placed by the dozens in large tents . For this reason, it has been dubbed its nickname "tent city".
Today, however, deployed members are more likely to find themselves locked in a trailer or reinforced building.
Many workers participated in the construction of these facilities, including those from the 557th Expeditionary Prime Base Engineer Emergency Force Squadron.
In January 2022, Prime BEEF renovated the interior and exterior of the Explosive Ordnance Disposal Facility. This first phase of their project is one of many to defend and improve the facilities on this base.
As an expeditionary engineering group based out of Al Udeid Air Base, Qatar, Prime BEEF can travel anywhere within the U.S. Air Forces Central Command area of ​​responsibility as required. Established in October 1964, they support frontline construction, emergency management, and a myriad of other specialized mission responsibilities.
The interior renovation of the EOD facility will create a female bathroom including a shower, repair the male toilet and relocate the existing laundry room. The exterior renovation includes the pouring of a 30-by-45-foot platform for storage of military weapons, ammunition and explosives and the construction of a 1,000 square foot pre-engineered building for EOD storage.
Technology. sergeant. Prime BEEF's Adrian Wilson talks briefly about the first phase of the process: the casting of 15 cubic meters.
"We do this to improve [EOD] facilities and make their jobs a little bit easier," Wilson said. "Right now they have no way of storing ammunition. So it's really for development.
Since their arrival in Ali Al Salem, these "dirty boys", as they call themselves, have been able to prepare the cement pour and change their schedule to be ahead of schedule. From bare studs they built new showers, sinks and toilets that hadn't been there before.
Staff Sgt. Jared Campbell with Prime BEEF is a member of the Air National Guard who in his civilian life works as an architectural engineering program manager for a telecommunications company.
"This is my first deployment," Campbell said. "I'm excited to learn more, not only about what the Air Force can teach me, but also about what these different phases [of the project] can teach me through my AFSC and also by collaborating and creating camaraderie with other AFSCS within CE and outside CE as well.
Every investigation, excavation, and sinking so far brings them closer to helping other groups here, such as the EOD, accomplish their mission.
For Wilson, the most rewarding part of the job is the finishing touches.
"I like to take something that's nothing and then turn it into something that's going to be around for, who knows how long, 30, 40 or 50 years." said Wilson.
Buildings and facilities are continually improving, but today these Airmen laid the foundation for a structure here that will become part of the historic footprint of the United States Air Force.