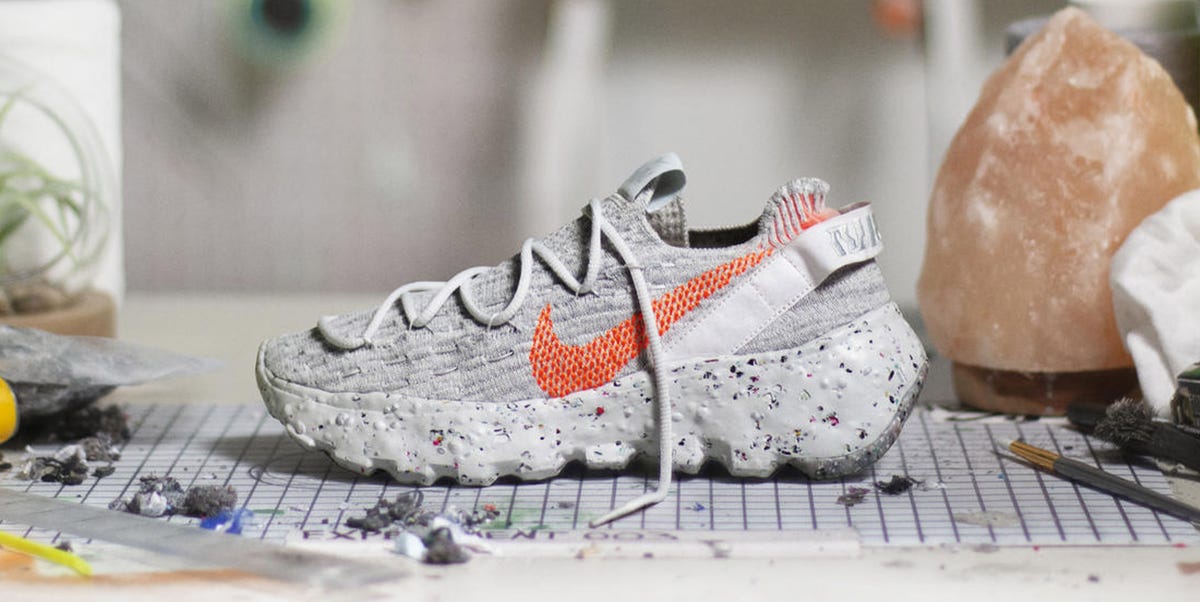 Find joy in general release sneakers
I'll tell you a not-so-secret about buying sneakers: The whole experience sucks. Maybe you're not a sneaker enthusiast per se – I probably am not by today's standards either – and you're not fashionable the way it is these days. Let me explain.
Let's say there's an upcoming release that's getting a little bit of interest. It was picked up by the usual press and the responsible brand – for example, we will go with Nike – made its presence known on their social networks. Then until the day it falls, it sits on some sort of release calendar, a date keeper for popular kicks, as the name suggests.
There you can sign up to be notified once it is out or, if done by lottery, placed in a lottery for the luck to buy them. Most of the time, you will need to enter your credit card information, a shipping address, and an email before checking out. It's convenient, in theory, but only if you end up getting a pair – which it seems never happens.
On the same day, a number of social media accounts count the minutes until it drops. Some promise a way in and at least an "add to cart". They are almost always gone by the time the page loads.
Many brands have pledged to democratize the buying process, while some have virtually guaranteed that they have eliminated bots, stockpile dealers, and backdoor shopping. (Even Nike ran into some issues. Did you read the news on a Nike executive redirecting the shoes directly to their reseller son?) But what are we really doing?
Some sites feature puzzles and other interactive gateways that only humans can maneuver. Others block suspicious IP addresses or entire IP address ranges as appropriate. URLs are modified to avoid mentioning a product by name, often escaping the automated system that hunts them.
Sure, that's good news and all but what's the point? Shouldn't we ask them to respond to real problem? Buying sneakers is no longer fun! And before you call me the old man screaming for the clouds – I'm 26, relax – I think we can all agree that things got out of hand. The long lines once reserved for the blocks surrounding stores like Supreme have since gone online and are growing every week.
Demand far exceeds supply, in most cases. Whether it's fear of a flop or frugality, brands capable of producing more products simply choose not to, which drives up interest and resale prices. Those equipped with the technology or the spare time to acquire the desired pair become the privileged few who wear them (most of the time not) or full-fledged businesses taking advantage of others trying to get theirs as well.
The entire ecosystem is a high speed train unable to slow down. Right now there are 15 sneakers – not pairs but styles – with auctions over $ 20,000 on StockX, one of the most popular dealer networks. 27 different styles on GOAT, another platform, are on top of this same demand. If Nike suddenly had to restock the Dior Jordan 1s – a style selling for up to $ 27,000 – no one would be crazy. More people would buy them. Nike would earn more money. It would be the dealers who would flounder. So who benefits from scarcity?
It's not like Nike takes a cut every time one of its sneakers is sold in the aftermarket. Instead, intentional scarcity maintains a manufactured market – or hype – designed to differentiate consumers and product classes from one another. It's that kind of division that creates a culture that admires an all-over patterned shoe, arguably ugly (Ben and Jerry dunks), but destroys comfortable, reasonably priced shoes (the Nike Roshe One).
Sure, a simple Nike mesh might not be the most eye-catching option, but there are plenty of other general release sneakers out there that are worth wearing. Have you checked out the usual mall staples lately? Champ's, Footlocker, Journeys, Footaction? There is good sneakers out there – and you don't have to shell out several one hundred dollars for. See our picks from these popular retailers below. Free yourself from the burden of buying over-publicized sneakers!
---
This content is created and maintained by a third party, and imported to this page to help users provide their email addresses. You may be able to find more information about this and other similar content on piano.io