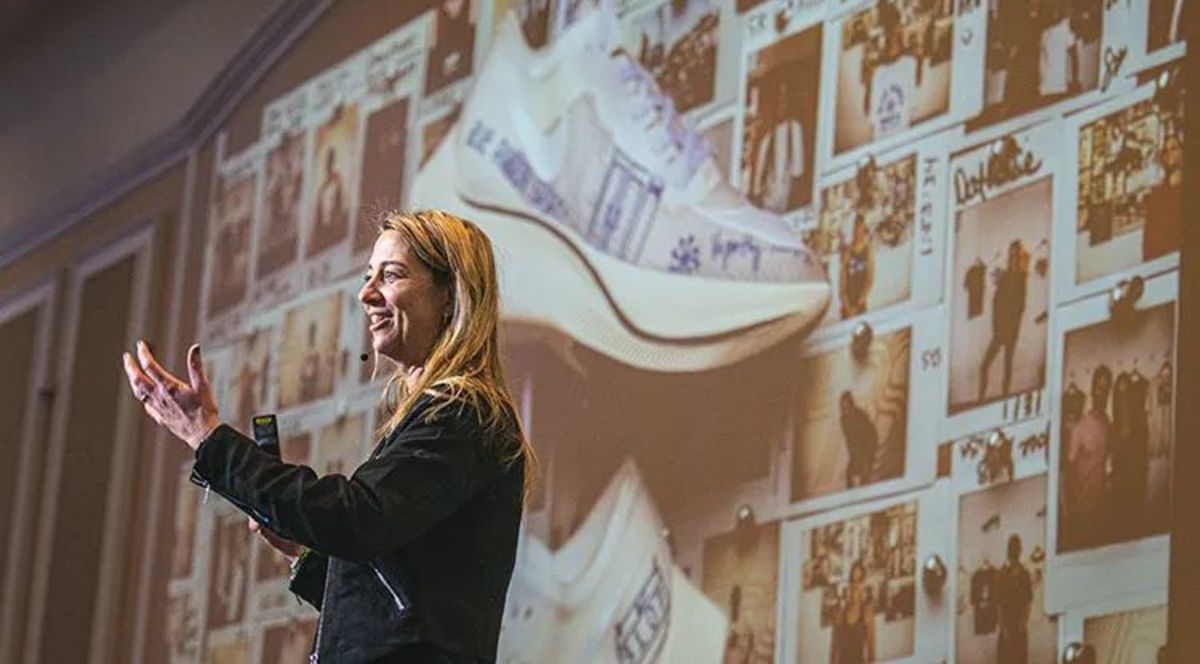 Former Nike VP Ann Hebert Named to Allbirds Board
The former vice president of Nike North America – whose son's resale business sparked a sneaker scandal last year – has been named to the Allbirds board, but under a new name.
Allbirds announced today that Ann Freeman (fka Hebert) has been appointed as a member of its Board of Directors, effective immediately. The company's press release describes Freeman as a 26-year former employee of Nike, where he most recently served as vice president and general manager for North America. This resume matches the LinkedIn profile of Ann Hebert, whose name has also been changed to Freeman on the profile.
"I am delighted to join…the Allbirds Board of Directors at such an exciting time as consumers around the world seek an uncompromising approach to footwear and apparel focused on style, comfort and durability" , Freeman said in a press release.
Last year, Freeman (then known as Hebert) sadly resigned from her leadership role at Nike after her son, Joe, was exposed as a sneaker dealer through a Bloomberg Businessweek story.
Although Nike said an internal investigation did not find she violated company policies, her former manager, Heidi O'Neill, said Nike believed Freeman had shown a lack of judgment in handling the situation. "Along with Ann, we decided it was best for her to step down," O'Neill, president of consumer and market at Nike, said during an internal meeting in March 2021.
Nike CEO John Donahoe also addressed the issue at an internal meeting last year, noting that it had jeopardized consumer confidence. "The thing is, this incident has raised questions from some of our consumers as to whether they can trust us, especially when it comes to the product launch," he said.
After his departure, Freeman's role at Nike was filled by Sarah Mensah.