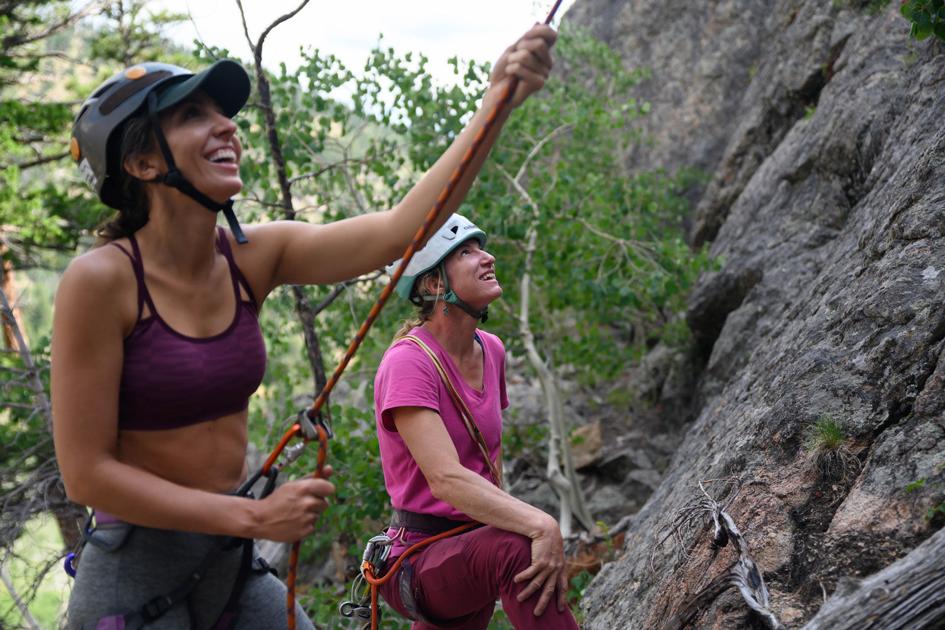 Free Family Day Climbing with Kent Mountaineering | Events
Want to learn rock climbing? Kent Mountaineering and the Estes Valley Land Trust are hosting a free day of rock climbing at Mary's Lake … no experience and no equipment required! Children from 5 years old are welcome!
Rock Climbing Day is scheduled for Saturday, October 9, 2021 from 9 a.m. to 1 p.m. and will take place southeast of Mary's Lake, near Mary's Lake Road. Free parking is available around the lake within a five-minute walk of the climbing area.
This climbing area has several climbing routes and is ideal for beginner to intermediate climbers. KMAC will provide all climbing equipment (ropes, harnesses, helmets and shoes). Trained and certified KMAC guides will be available to assure and instruct climbers.
All climbers will sign a liability waiver and those under 18 will need a guardian to sign the climbing waiver.
About the Estes Valley Land Trust – Founded in 1987 by the residents of Estes Park, the Estes Valley Land Trust is a nationally recognized land conservation organization that has preserved nearly 10,000 acres of land and some of the most iconic landscapes of the Estes Valley. Over 400 members support the Estes Valley Land Trust each year and more information is available at evlandtrust.org.
About the Kent Mountain Adventure Center – Kent Mountain Adventure Center is an accredited member of the American Mountain Guides Association. As a partner of the National Park, the US Forest Service and the Bureau of Land Management, KMAC is committed to educating visitors about environmental stewardship.
Please visit www.evlandtrust.org for more information.