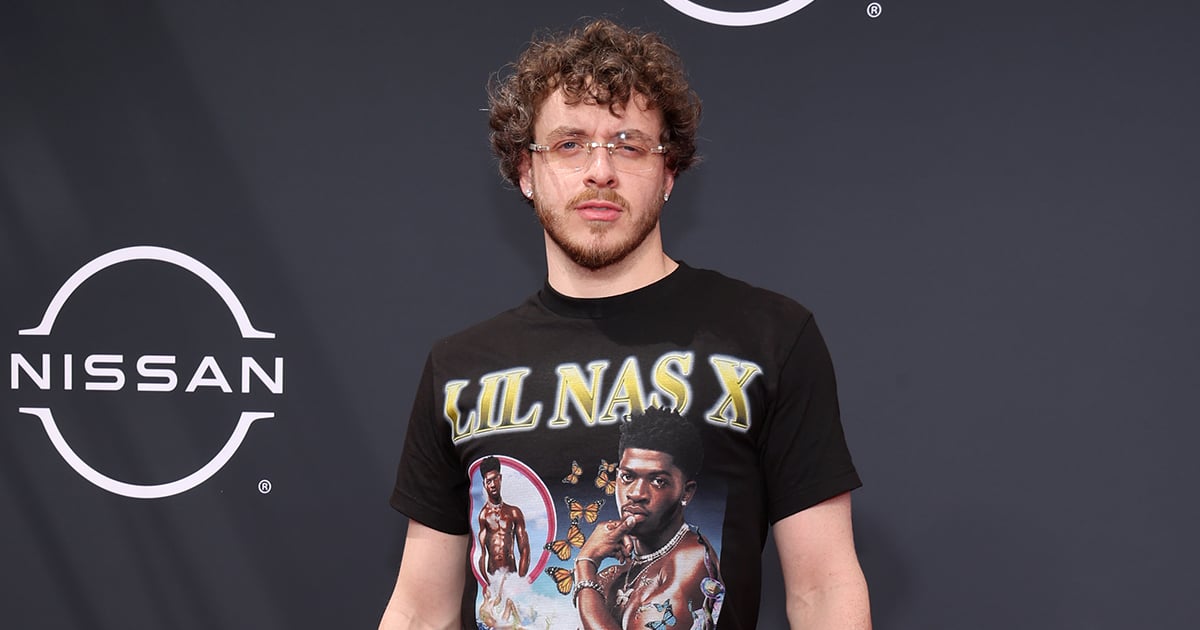 Jack Harlow wears a Lil Nas X shirt at the 2022 BET Awards
Jack Harlow makes a fashion statement in support of his friend and colleague at Sunday night's BET Awards. On June 26, the "First Class" musician hit the red carpet in Lil Nas X merch after the "Montero" rapper's nomination snub. Harlow, who released "Industry Baby" with Lil Nas X last year, wore a black graphic t-shirt emblazoned with photos of the rapper, which he paired with Givenchy black pants with a chain, as well as sneakers. brand derby shoes. Harlow, who is scheduled to perform at the ceremony, was criticized for being nominated for top male hip-hop artist as a white rapper.
Ahead of the show, Lil Nas X called out the network after not receiving any nominations this year, despite receiving various accolades from the Grammys, MTV VMAs and AMAs earlier in 2022. On Friday, the rapper released "Late to Da Party" with the lyrics of "F*ck BET". He also recently detailed his "painful and tense" history with BET in a statement to Rolling Stone, sharing that his performance at last year's awards show came with several stipulations and grievances. However, the network claimed that Lil Nas X's statement was "just plain untrue" and said that despite their love for the rapper, he was not nominated by BET's voting academy.
Ahead, take a closer look at Harlow's outfit at the BET Awards.