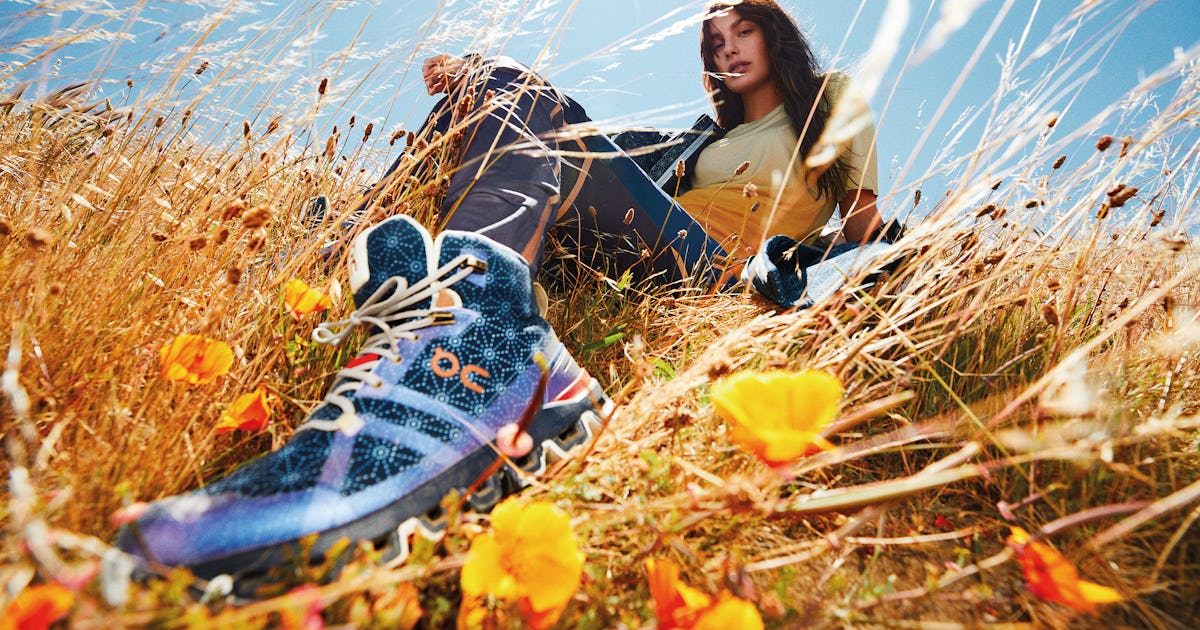 On Running's First Sneaker Collaboration Is Full Of Loewe's Sense Of Color
On Running is growing rapidly as it seeks to disrupt the sneaker world, and now it's set to mark a milestone with its first-ever collab.
Loewe was chosen as On's first creative partner, and together they designed a delightfully colorful collection of shoes and clothing. The sneaker component of the capsule is made up of several iterations of both the Cloudrock, an ultra-comfortable hiking shoe, and the Cloudventure, a highly technical trail sneaker. Running and light hiking essentials then make up the apparel, as a mix of blue, orange and khaki shows why Loewe has one of the best color senses in the game.
The Spanish luxury house also brings stunning quality to the collection by hand finishing each of the collection's gradient prints and manually applying a marbled effect to each sole. Recycled polyester and recycled packaging give the project a sustainable touch.
Stand out on the trail — The most eye-catching of all items comes from a starry night print that is inspired by Japanese sashiko stitching. The dazzling pattern appears on both the Cloudrock and Cloudventure in men's and women's sizes, as well as a unisex, three-layer, modular parka.
Gradients appear in a khaki-to-white pattern on Cloudrock and Cloudventure for both men's and women's styles, along with gray-to-white makeup exclusive to both men's silhouettes. The women's exclusive Cloudventure opts for a slate white with slight orange accents, and the shoe is then completed with another Cloudventure in blue to white for men and women.
The same gradients are repeated in performance tees, cargo running pants and anoraks that are both waterproof and moisture-wicking. It's the kind of thing that's sure to hold up on the trail at any speed, but it's also perfect fodder for the still-ongoing outdoor trend. However you want to apply all the gear, you'll be able to pick it up on Wednesday, March 9 from the Loewe and On websites.