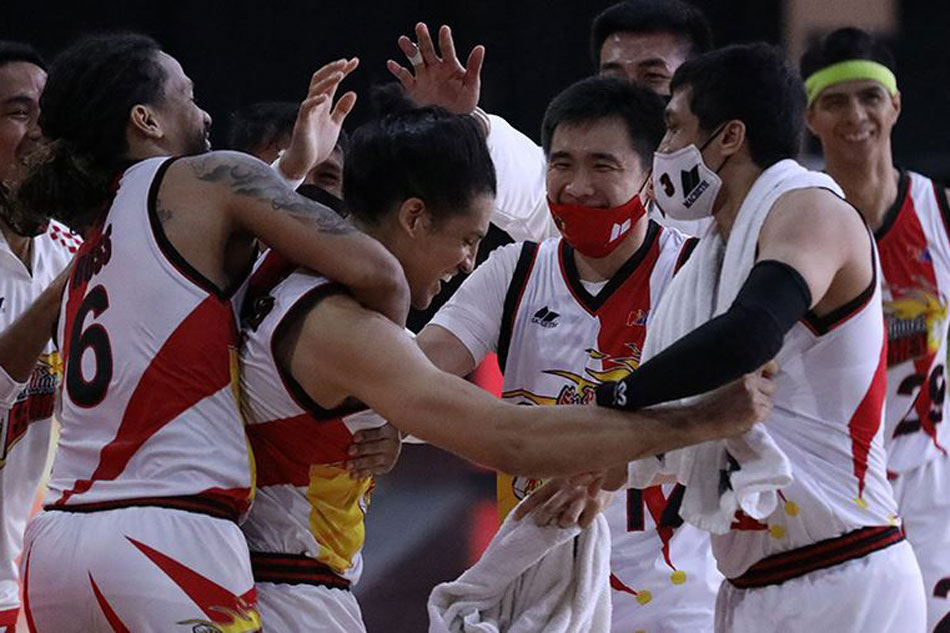 PBA: Lassiter drills match winner as SMB starts Alaska
(UPDATE) Marcio Lassiter defeated the three-time winner as the San Miguel Beermen eliminated Alaska, 101-110 in the PBA Philippines Cup on Wednesday at Don Honorio Ventura State University Gym in Bacolor, Pampanga.
The Aces were up just 100-98, but CJ Perez gave Lassiter the assist that pushed the Beermens past Alaska.
Perez led SMB with 20 points on 8 of 17 shots on goal with six rebounds and four steals.
"What we want today is a 'W' … You better reach the quarterfinals with momentum by winning against Alaska," said San Miguel coach Leo Austria.
Austria have said the Beermens need a morale boost for the next round, especially after their disappointing loss to Magnolia.
June Mar Fajardo had a double-double of 17 points and 10 rebounds, while Chris Ross scored 17 goals.
Lassiter collected 13 points with two trebles including the winner of the match.
The Aces had an advantage after Abu Tratter drained a midrange jumper who beat Alaska 100-98 with 19 seconds left.
But Austria prepared a game for Fajardo with an option for all of the Beermen to shoot from the outside.
"Alam nila ang namin philosophy is bigman on the post, we know they're going to give June Mar a hard time. Medyo swerte rin kami the defense has collapsed and naprevent man nila si June Mar," the trainer of the Beermen.
"Nakick out ang bola and there are a lot of extra passes just in time (leading up to Lassiter's shot)."
The Beermens safely sit fourth with a 7-4 record while knocking the Aces (3-7) out of the title fight.
Box scores
San Miguel 101 – Perez 20, Fajardo 17, Ross 17, Tautuaa 15, Lassiter 13, Pessumal 9, Santos 7, Zamar 3, Gamalinda 0.
Alaska 100 – Tratter 24, Brondial 17, Herndon 15, Casio 11, Teng 9, DiGregorio 9, Ahanmisi 5, Adamos 3, Banal 3, Ilagan 2, Stockton 2.
Quarters: 33-18; 43-47; 75-77; 101-100.