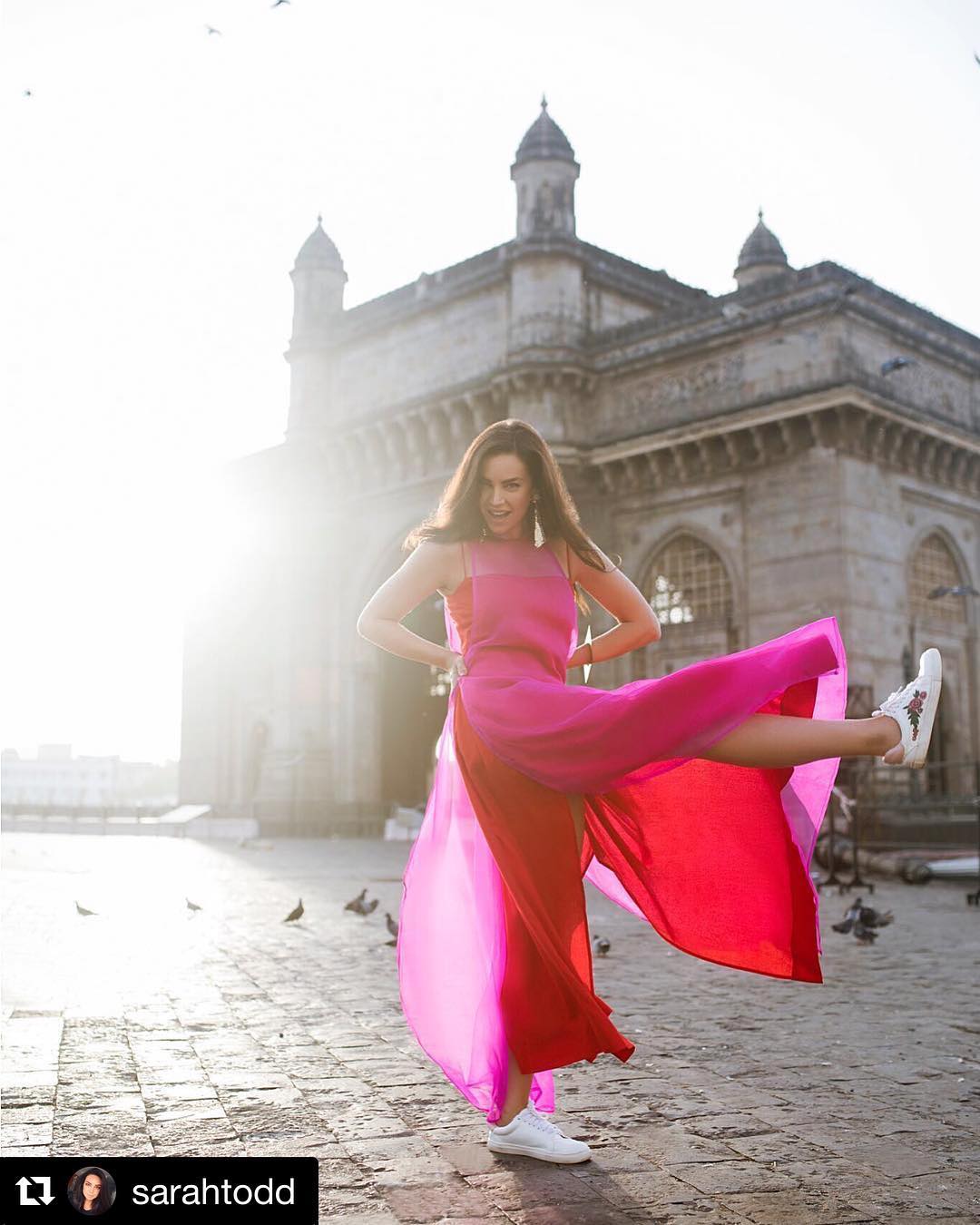 Q&A: Kanika Ranka Adani of The Studio Project
Kanika Ranka Adani of The Studio Project on her fortuitous foray into the world of customizing and customizing sneakers and handbags for Bollywood celebrities.
Kanika Ranka Adani's foray into the world of customizing sneakers and handbags was a matter of luck. An unplanned and unimaginable move that happened that started as a passion project and snowballed into a business. "I was painting a pair of shoes for a friend's birthday as a present and did a really cool piece with graffiti and famous people and made this really funky pair of shoes which she absolutely loved She posted the picture of the shoes on her Snapchat and Instagram, I reposted it and I think it really took off from there," Kanika Ranka Adani recalls. With a natural gift in the arts, Kanika is quickly become a highly sought-after solution for those looking to conceal duds in their prized possessions or want unique creations.
The Studio Project's Kanika Ranka Adani on Customizing Sneakers and Handbags
Although it may seem like a daunting task, hand painted sneakers and handbags are not uncommon in the world. Stars like Kim Kardashian flaunted their personalized creation with Elan. "This concept existed internationally in a small niche but never really in India and after people saw it I think everyone was really craving something that made them stand out and make them unique . Having this luxury bag no longer allowed you to stand out from the crowd or make you feel like you had something unique, as it is now very easily accessible with travel," Kanika points out. The success of The Studio Project is mainly due to word-of-mouth recommendations and this organic growth which led her to customize accessories for some of the biggest names in Bollywood.
Taking the sneaker and handbag customization service to the next level, Kanika has also collaborated with brands like Ferragamo, Charles & Keith, and more. to set up customization stands at events. "Post-pandemic, brands are really looking for ways to restore interaction, bring touch and feel to products, new launches, and how best to have live in-store activation. While it was intimidating at first to have people watching what I do from start to finish because when I'm working it's great for me to get out of my comfort zone, to really learn how to paint while people are watching me and I guess people are enjoying the process with me, that's how I take it now. Intrigued by how personalizing sneakers and handbags are, we talk to the artist behind The Studio Project about what it takes to freshen up a Birkin.

What do you think is The Studio Project's USP?
I think my USP now compared to other individuals and companies doing this in India is my attention to detail. I am extremely picky about the finish of the product. If I showed a client a digital layout of what something is going to look like, I make sure it's going to look like this. My best friend is a triple number 0 brush, it's an extremely fine fine brush to make sure I get all the detail because every line, even if it's straight, is perfect and flawless. I think something that people really admire and have given me feedback is that every piece turns out exactly as I showed them it would and I make sure that the finish and quality of the work are up to my very high level of finish.
What was the first luxury piece you painted? Is it nerve-wracking to paint over expensive luxury goods?
The first product I painted was actually my third project overall when I had just started. It was my third project and it was a Goyard clutch, it was really annoying because it's something very expensive and if you get it wrong you have to reimburse the customer and my hand was still getting used to painting on products that weren't 't flat, that had their own texture, that had their own finish. The shoes, sneakers, passport covers were all unbranded and they looked like folded, inexpensive leather, so it was a lot easier. But receiving this Goyyard pouch early on first made me feel like a customer trusted my finish, workmanship and painting as long as they saw enough to give me an expensive product. to paint on.
It made me realize there was definitely a market for it because someone wanted it immediately regardless of my inexperience if I may say because it was my third project overall but it was exhilarating it gave me a boost and I want it took me out of my comfort zone. It made me really research and understand the materials, do a whole bunch of sampling and testing before I painted my first shot on this Goyyard sleeve and I'm glad my client trusted me and I think that was a game changer in my business.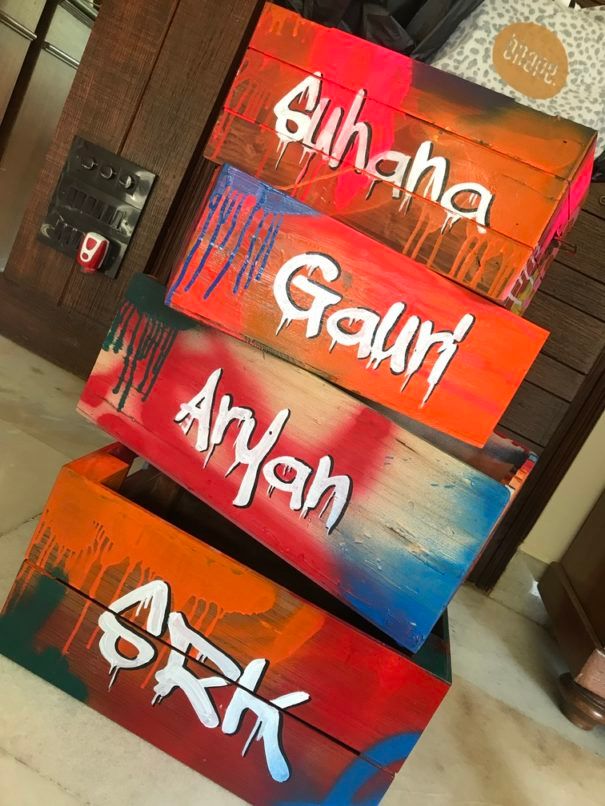 What is the most memorable piece you have created?
There are a bunch of memorable pieces, I think a lot of the pieces have a lot of customer interaction and a lot of storytelling on their side which makes it so much more exciting to be able to convert their stories and ideas and dreams into reality painted, as I like to call it. One of my most memorable is a Hermès Kelly painting I did in my prime. It was something huge, the whole front of the bag, we blocked, painted and made a piece of pop art, talking about the customer's love for pizza, something that I resonate with so much because I am a die-hard pizza fan too. So it's definitely a memorable piece, it was one of my favorites because it turned out so well, I was obviously nervous because it was my first Hermès bag I was doing at the time. But the fact that I was able to overcome my fear of painting it, I watched it for a week before I started, I had everything in place with the materials, testing the sample with everything but just being able to take that step and doing my first Hermès and it turned out wonderfully the customer is very happy and obviously talking about pizza made it special.
Is there a cool or unique piece you've customized for a famous client?
I created some pieces for Nita Ambani and Sonam Kapoor. I made a cool piece for Samantha, where I painted a portrait of her pup on her LV stroller bag and the hashtag was #ChroniclesOfHash, which is her dog's name. Another one was where I did something really cute for Sonam Kapoor, she wanted to gift some trunks to Shahrukh Khan so I did some graffiti on those which were really cool to paint which wasn't a product luxury but rather pieces of gifts. So, I painted a jacket for Ayushman Khurana, for the promotion of one of his movies, which was this multicolored rainbow piece and I absolutely loved it and it rocked amazingly.
All images: the studio project. Featured Image: Sarah Todd in custom sneakers.