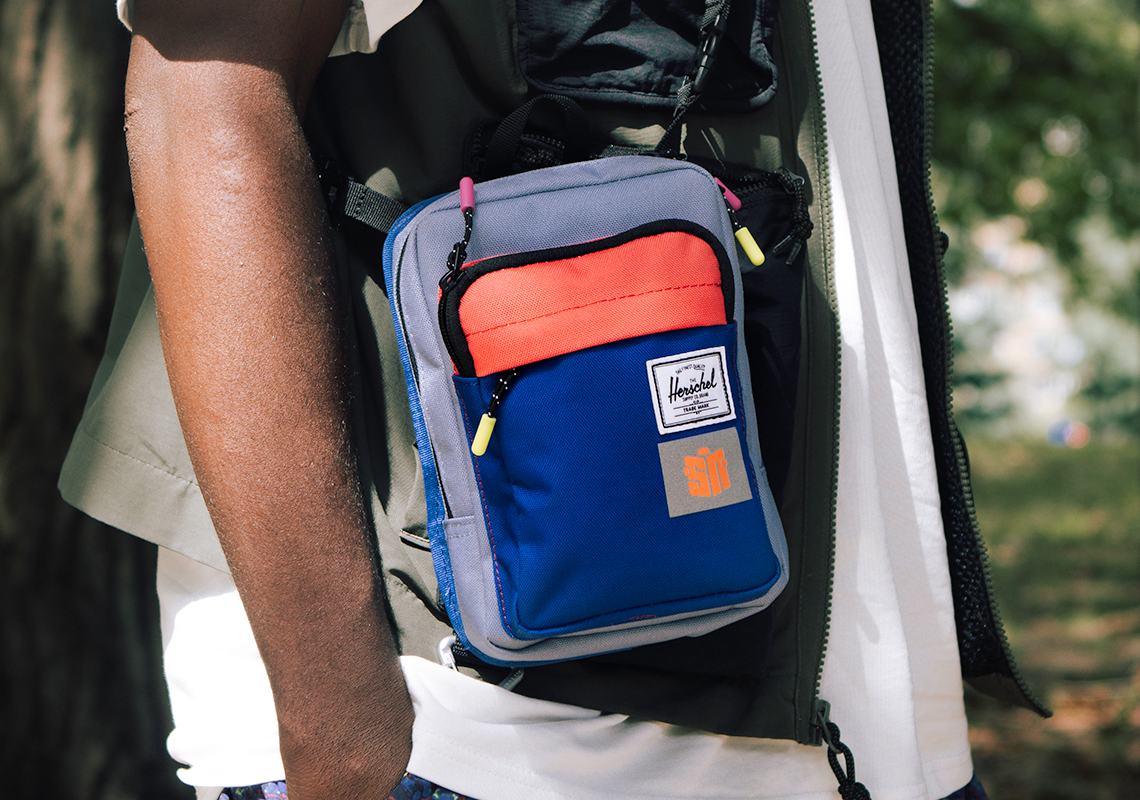 Sneaker News Herschel Form Crossbody Bag Collab Release Info
We created SN Insider in 2018 to give back to you, our community of readers and friends. And since the program's inception, we've added a number of exciting partners to our family – A BATHING APE and Wilson Basketball, to name a few – who have helped us create accessories, t-shirts and even sneakers.
2022 marks a huge change for SN Insider, as the Sneaker News Collector Club has given us the opportunity to take things to a whole new level. In the near future, expect bigger and better things, starting with our new collaboration with Herschel Supply Co, which is the first product launch to be traded exclusively with SNKR BRICKS, the NFT companion to our PFP SNKR project. FRENS.
In collaboration with Herschel, we have created a small Form Large shoulder bag, which is inspired by classic outdoor equipment. The base is colored in our signature shade of blue, while the layered pouch opts for hits of navy and orange. Mismatched zipper pulls then complete the accessory, further complementing the overall theme. Additionally, co-branded patches sit on the strap and body to celebrate the collaboration.
The Sneaker News x Herschel Form shoulder bag will be the first launch from the SNKR BRICKS store, which will go live later this summer.
If you want to secure this collaboration as well as future launches, start accumulating SNKR BRICKS today by creating a SNKR FREN: sncc.sneakernews.com
Sneaker News x Herschel Form Shoulder Bag
Release date: summer 2022