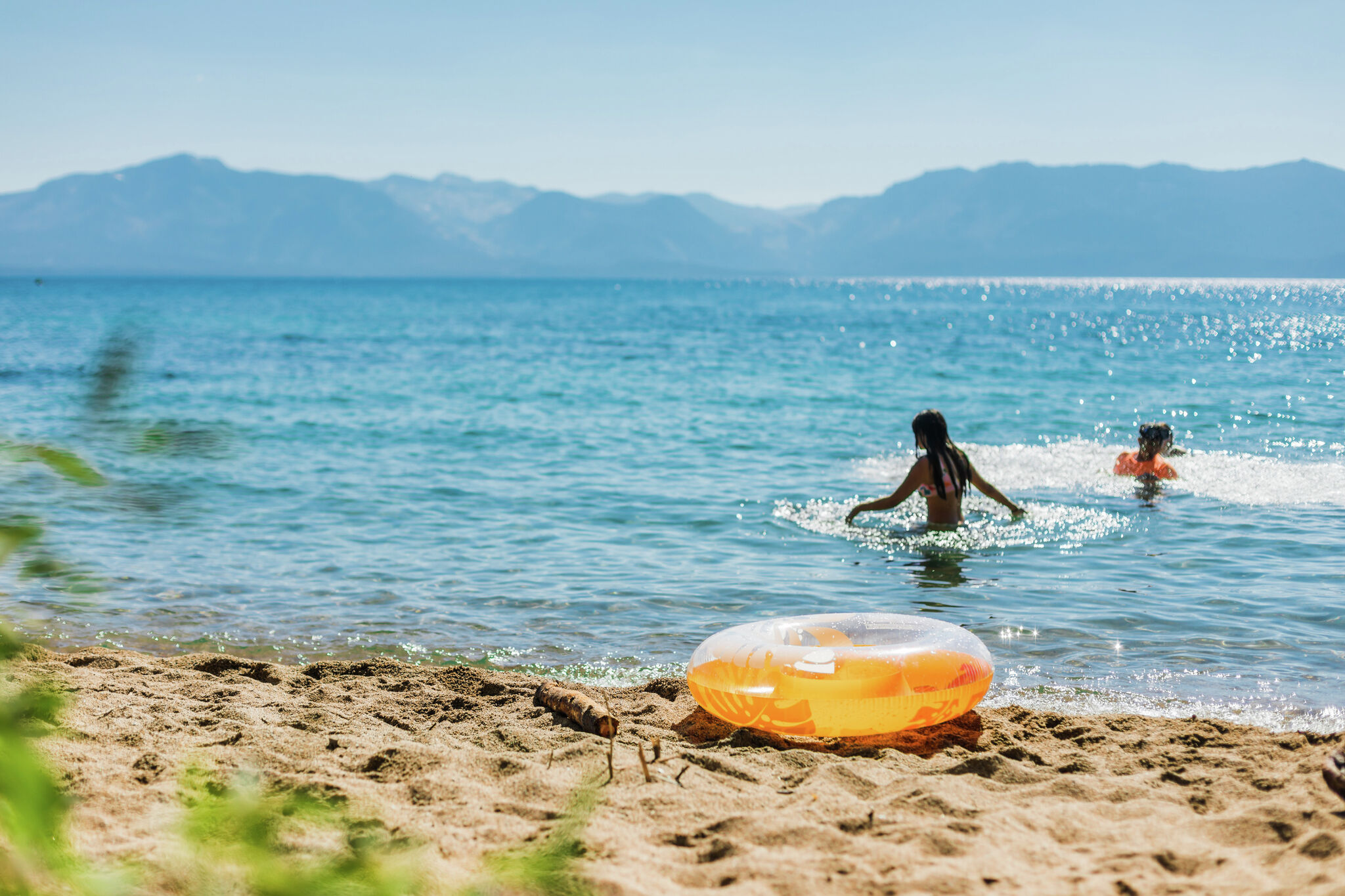 These are 12 of our favorite Lake Tahoe public beaches.
Caribbean blue water, white rocks, long stretches of sand, sunny days, snow-capped mountains in the distance – Lake Tahoe is an idyllic place to whip out a towel, stretch out in a chair and spend the day at the beach. Especially this year, with such low lake levels, the beaches are all the greater.
But did you know that less than half of Lake Tahoe's 72 miles of shoreline is public land? Getting to the beach, navigating private property and public rights of way can be much more difficult if you don't know where to go or how to access Lake Tahoe's public shoreline.