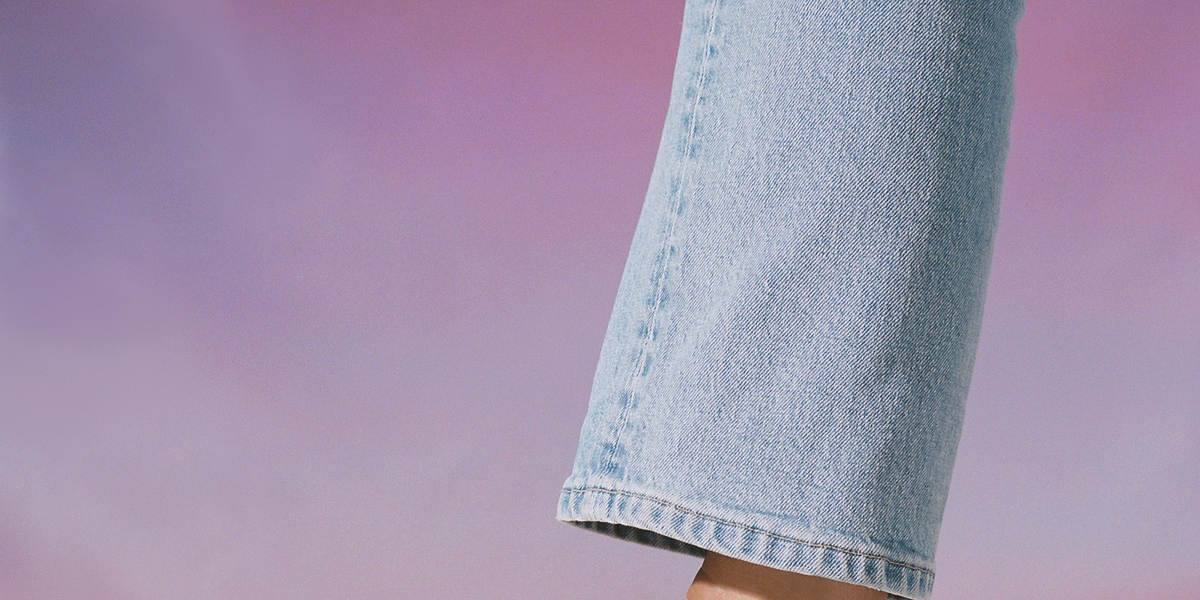 Vegan sneakers with a vintage tint
In 2021, boot brands – namely Blundstone and Clarks – proved that designers need not sacrifice style and quality for durability. Footwear made from vegan materials should no longer be considered lesser alternatives to those made from traditional leathers. Truth be told, most biomaterials — leathers made from mushrooms, corn, or cacti, for example — are indistinguishable from the real thing. They wear, feel and look alike. But, it seemed, at least for a while, as brands scrambled to prove vegan versions of their titular products worthwhile, there weren't a ton of exciting vegan shoes available. Spanish shoe brand Saye, which has just transitioned from a semi-vegan to an entirely animal-free brand, is working to change that.
The brand, first called Wado, launched on Kickstarter in 2017. They touted a new type of leather-but-chrome-free trainer: "The leather industry poses a serious threat to the health of those who work in tanneries… This is mainly because of chromium, one of the most harmful chemicals in existence, not only for the health of the cobbler but also for the environment," reads the launch page. "In an exercise in innovation and sustainability, we have succeeded in developing chrome-free leathers. We use them on the outside and inside of our shoes. This way, your feet are in contact with a healthier material. "
They promised that the shoes would be made more sustainably with better materials. But they still used leather, but without the aforementioned toxic material. Now, since November 2021, Saye is 100% vegan. (You'll find that the last remaining leather versions are on sale at Madewell and Saye's own site.) In 2017, biomaterials were in short supply, the brand admits. That's why they first glued with leather. Improving the raw materials they had access to, they believed, was the best way forward. And that was until they could bring their own materials to market.
Now, the Modelo '89 (also called the M89), Saye's signature sneaker, which comes as a top or bottom, can be made from biodegradable Corn Vegan Napa, a material approved by PETA which contains 29% corn waste and 71-percent bio-based polyurethane, Cactus Vegan Napa or Mango Fruitleather depending on which version you order. Each style features 100% bamboo lining, recycled polyurethane insoles, and outsoles made from a blend of natural (30%) and synthetic (70%) rubbers. Finally, although purely decorative, all editions come with what SAYE calls La Fuga, their equivalent of Nike's swoosh or adidas' three stripes.
The Fuga is most apparent on the upper part of the '89 Hi model, our favorite model the most. It gives the sneaker a unique, undoubtedly retro look. That being said, while we like what the logo lends to the silhouette, we're less thrilled with the overt branding visible on both the heel tab and tongue – plus the outsole, if you count the nameplate. "Model '89". Saye has never been shy about updating and upgrading his existing styles, so maybe pairs without big text blocks could be next.
We're not here to complain about that, though. Text blocks are minor problems; a matter of personal preference, if you will. Almost every brand puts some text or a logo or two on their sneakers. Why should Saye be any different? In every other sense, however, they are. The sneakers are comfortable, very cool and at least material innovations. Saye proves that while durability is a moving target, there's always room for improvement.
Shop SAYE
Model '89 Hi
Model '89 Low
This content is created and maintained by a third party, and uploaded to this page to help users provide their email addresses. You may be able to find more information about this and similar content on piano.io