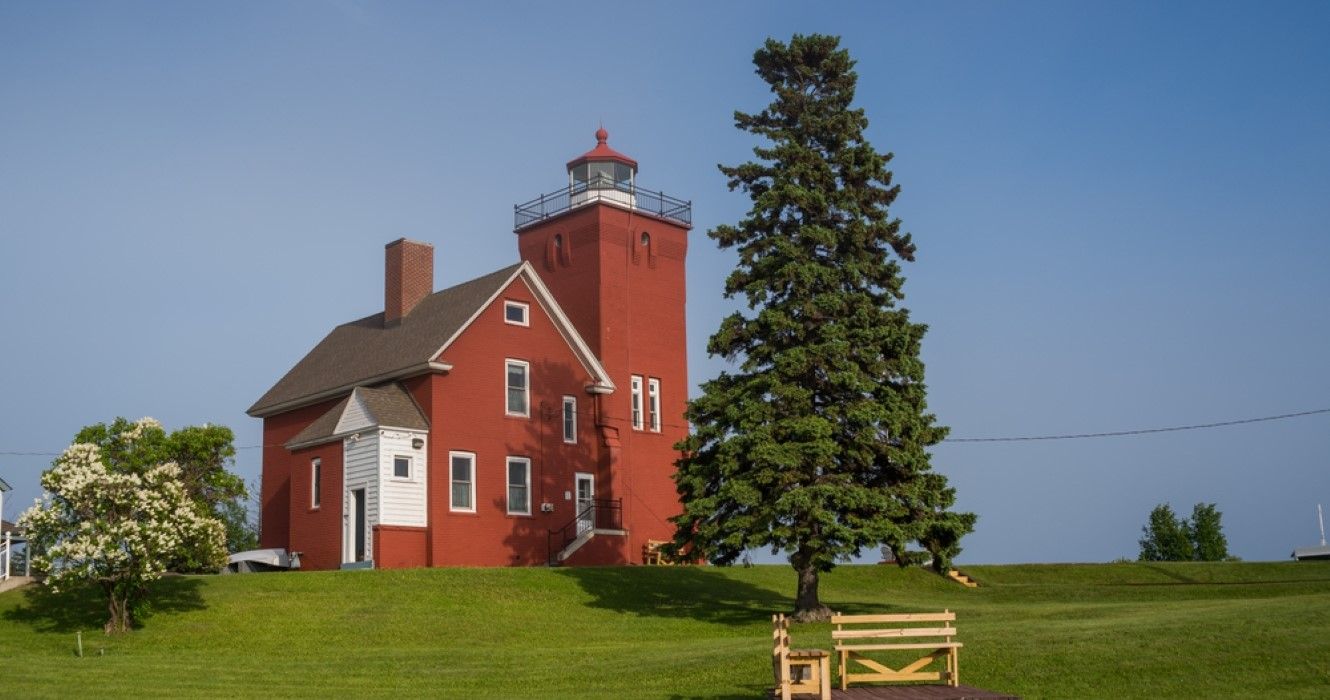 What to do in this Minnesota town in winter
Two Harbors is an enchanting vacation destination in Minnesota. Initially, it was a port city, which is why travelers tend to gravitate more toward its shores. Today, Two Harbors is called the North Coast Highlands Trail, where tourists have access to hiking trails, historic lighthouses, lakes, and state parks.
These gems offer adventures with fascinating activities to do. And not just in the summer. Most of the spots are the ideal base for outdoor enthusiasts who want to satisfy their desire to travel during the cold months. So what can travelers do to see Two Harbors from a different perspective? Even with all the snow, vacationers can:
Ride fat bikes and snap photos at Split Rock Lighthouse State Park
"Challenging" is one of the misconceptions associated with fat tire biking. However, there's no better way to enjoy the outdoors in winter than on this exciting excursion. It adds a new experience to regular cross-country skiing and mountain biking, as the bikes are built to tackle tougher terrain.
One of Minnesota's top-rated parks, Split Rock Lighthouse State Park offers sports enthusiasts 8.7 miles of groomed trails. They are family-friendly, so even beginners are guaranteed an engaging fat-bike experience. Cyclists ride through the park, which exposes them to stunning views of the Lake Superior shoreline.
Related: This Town Calls The 'Halloween Capital Of The World' And It's Right In Minnesota
There are also plenty of serene spots to admire and capture here. But the best example is visiting Lake Superior. Although it is beautiful in the summer, it offers otherworldly views in the winter. Frozen water creates breathtakingly beautiful ice pebbles, while icy rocks have indescribable beauty.
Another park's most photographed spot is the Split Rock Lighthouse, which stands 54 feet tall. Besides learning about its fascinating history, visitors can soak up its magnificent scenes from the camping area.
Snowshoeing at Gooseberry Falls State Park
Established in 1937, this park is a frozen paradise for snowshoe adventures. It has a series of majestic waterfalls just minutes from the visitor center that will amaze many. But the raging waterfalls are encrusted with ice and snow in winter, making the views more intriguing.
Gooseberry Fall is one of the most sought after areas that host snowshoe events. However, on such occasions, the number of snowshoes may be limited. Travelers should therefore bring their own to avoid missing the excursion. Collapsible ski poles are also convenient as customers can use them for balance when maneuvering on steep terrain.
On the same subject: Bon voyage! Why Voyageurs National Park is so amazing
After a cool ride, adventurers can warm up by the fireplace in the park's Visitor Center. There are also informative exhibits that explain more about the park, not to mention a gift shop where shopaholics can pick up souvenirs.
Tackle the upper hiking trail
Traversing over 300 miles, the Upper Hiking Trail (SHT) is a scenic route that adorns the eyes of hikers with stunning scenes. It runs along wooded forests, icy rivers, deep gorges and other otherworldly formations that make the trip interesting. Hiking the entire trail takes between two and four weeks for adventurers.
However, travelers with limited time and basic hiking experience can tackle various backpacking or day-hike routes. Running can be quite challenging in winter, and hiking requires careful thought and preparation. Travelers who opt for the day hike can take two to eight mile loops, starting from a parking lot at the trailhead and then returning. All trails have signs that provide basic distance information to nearby campsites.
Additionally, it is essential that visitors carry maps of the route they are taking to ensure they are heading in the right direction. They are also useful in case one feels lost, as some blue paints can be covered in snow.
Winter conditions between November and February can be quite threatening. Thus, longer hikes and hiking are only recommended for experienced winter hikers.
What to bring when visiting two ports in winter
Traveling in the winter without the proper wardrobe makes the experience uncomfortable rather than exciting. Of course, in this era, adventurers cannot simply rely on lit fires and tea for warmth. Here are the must-haves.
Thick gloves. They are convenient for visitors who plan to stay outside all day.
Cozy coat. A fleece and a waterproof jacket help stabilize body temperature.
Boots. In addition to being warm, shoes should have extra space to accommodate toe warmers or fluffy socks.
Cap. The ears and forehead are prone to becoming cold and turning red when exposed to cold. A beanie helps moderate the temperature for maximum comfort during different activities.
Wool scarf. This piece of fabric adds an extra layer of comfort, and visitors can show off their personality by bringing in a color of their choice.
Sun glasses. Wearing sunglasses helps keep debris and wind from causing eye discomfort. They also prevent contact lenses from drying out during fast-paced activities.
Minnesota winters have always had a bad rap, which seems to scare away the less daring travelers. But these activities prove that it's nearly impossible to enjoy Two Harbors in any season. Plus, it's once visitors don't have to deal with crowds and miss favorite campsites.