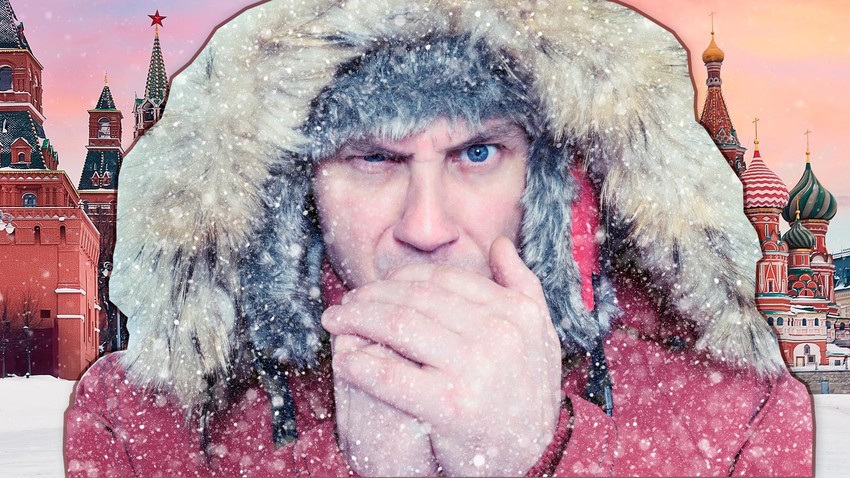 What you REALLY should wear during the Russian winter!
Russia Beyond (Photo: Legion Media)
Everyone knows that the Russian winter is cold, but the question of what clothes are needed to deal with it effectively remains open for debate. Our UK writer shares his personal advice on the matter!
I lived in Russia for two years as a child, have visited many times since and now live here as a student. I would like to take this opportunity to offer my take (as a foreigner) on the combination of clothing that really helps to fight against temperatures that can drop below -25 ° C. Brrr!
Obviously, different hobbies call for different clothes; physical activities like sledding or ice skating justify a little less layers and certainly quick drying. For less active projects, however, like a walk in a park, you need to seriously wrap up. This list should help you (at least) dress for somewhere in the middle, medium intensity activity – not diving in and out of snowdrifts, or sitting on the ground!
Layer 1: The thermal layer
Thermals come in many shapes, thicknesses and materials. Standard thermals are thin, yet extremely insulating, soft and flexible, and cover all four limbs. Their job is to keep cold air from coming into contact with bare skin and creating a layer of heat between them and the skin – they are really very effective. Kids wear them as a base layer and when inside, usually remove all extra layers until their thermal highs and lows. Adults, however, are required to wear "normal" clothes under our winter clothes, in order to go inside our day in clothes that don't look like 40s men's pajamas!
The solution? Choose regular clothes that act the same as thermal clothes, such as good quality cotton long-sleeved t-shirts and tight jeans or pants. These should be warm, yet breathable and should provide movement, even when other layers of clothing are added on top.
Layer 2: The fleece layer
Russia Beyond (Photo: Legion Media)
The simplest layer, but perhaps the easiest to mistake, the fleece layer acts as your ultimate defense against the freezing cold. It can be very tempting to go for aesthetics over warmth and opt for a stylish cardigan or a v-neck sweater that pairs well with the rest of your outfit. But beware ! If you do this, you will need a coat so incredibly thick to make up for it that you will have a hard time getting into the doors.
Instead, choose a thick, durable fleece or sweater, preferably wool or similar, that goes all the way to the chin – a turtleneck or quarter-zip fleece with a zipper works particularly well. If the wind can slip into your neck, the chosen garment will be much less effective.
Layer 3: The а aka "fur" layer
Russia Beyond (Photo: Legion Media)
This layer is so called because, in Russian women anyway, nothing less is acceptable! And they are right. The а (pronounced "shoo-ba") is the Russian fur coat, typically made from a range of animal furs, both genuine and man-made. The prices depend on the type of fur you choose, with mink fur generally being the most expensive, while rabbit fur is a more affordable option. These coats, besides looking glamorous, are really extremely warm. They have the added benefit of sweeping up to the middle of the shins or ankles which totally combats the freezing wind chill which ultimately makes the outdoors so cold. If you go for a regular waistcoat jacket, you might want to consider overalls or something similar for your legs.
If a а is not for you, or you prefer something more practical, then go for a coat similar to what would be worn for skiing. It should be waterproof and very warm, perhaps with ventilation nets under the arms, which can be opened on the inside.
Accessories
Russia Beyond (Photo: Legion Media)
Hat: He must have earmuffs or at least cover the ears, otherwise they will freeze and be very painful!
Scarf: It should not be too woolly or thick, otherwise your breath will wet it and it will become frozen. Try a thinner, more breathable buff or snood.
Gloves: In my opinion, the most important winter clothing, without which your hands are simply still. I usually choose two pairs – a thin layer of cotton or polyester, which I can use my phone / ATM with, and then a pair of thicker lined mittens (make sure they are waterproof if you plan to throw snowballs ! ).
Socks: Go for two pairs: a thin regular pair of socks serves as a thermal layer and a good pair of chunky ski socks or hiking socks work well on the top – make sure you don't cut off traffic though!
Shoes: It is practically impossible to cross Moscow in winter without having to walk on or in the snow. For this reason, I highly recommend that you get a pair of snow boots; they are warm, durable, waterproof, resistant to snow and can look very stylish if you choose the right ones.
If you use all or part of the content from Russia Beyond, always provide an active hyperlink to the original content.